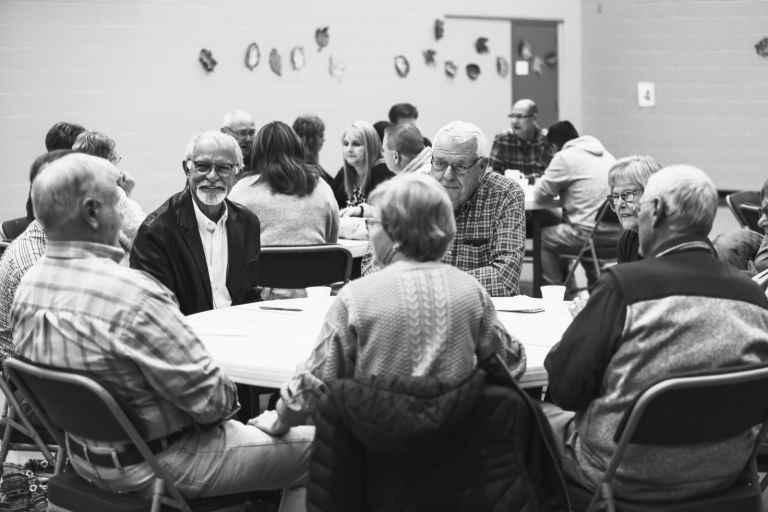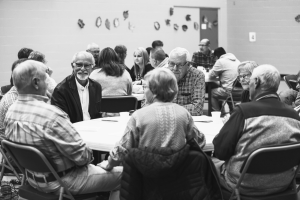 Connectors
This ministry aims to ensure every visitor to SOTV feels welcomed, personally invited back and connected with staff/others within the church. Connectors seek out visitors to SOTV before and after worship services to introduce themselves and take steps to help visitors become involved with our church family. 
Meals for Moms
This group blesses parents of new babies with several meals over a two-week period to help take some of the everyday stress off families who are acclimating to their newest addition. Members are notified when a new Meal Train is available and can choose to provide a meal if and when it works with their schedule.
YMCA Supportive Housing Committee
This group demonstrates God's love to tenants and staff at the YMCA Supportive Housing Community by purchasing, preparing and serving meals to the community once/month; hosting a BBQ for the residents each summer; coordinating a JuBELLation performance at the facility during the Christmas season each year; and in other ways as opportunities present themselves. Members volunteer once a month at the YMCA SHC to serve meals and interact with the residents, as well as volunteering for other YMCA SHC events as needed. 
Lutheran Women's Missionary League (LWML)
LWML is an international organization that joyfully proclaims Christ's love, supports missions and honors God by serving others. Our local LWML group at SOTV is known as Women of the Word. This group meets regularly for Bible Study, planning mission projects, performing service activities for SOTV and our community, and to enjoy fellowship with other Christian women. Women of the Word meets once a month (September through May) on the third Tuesday of the month at 6:30 p.m. 
Our Time
This growing ministry provides Christ-centered activities addressing the spiritual, social, physical and educational needs of men and women in the "second half of life." This segment of our church family includes empty nesters, retirees, grandparents, divorcees and widows/widowers — all of whom desire fellowship with others and to be productive servants of Christ. Group leaders plan fellowship and serving opportunities to help keep members involved in living life to the fullest through ministry activities and the vision of SOTV. For more information, contact Pastor Eugene Krueger at eugene@sotv-wdm.org.
E.S.L. Classes
ESL classes will include levels one, two and three and meet every Wednesday from 6:30-7:45 p.m. Child care is provided at no cost. Classes are free. There is a fee for materials, but assistance is available. For more information, please contact Maria at 85mariaregalado@gmail.com